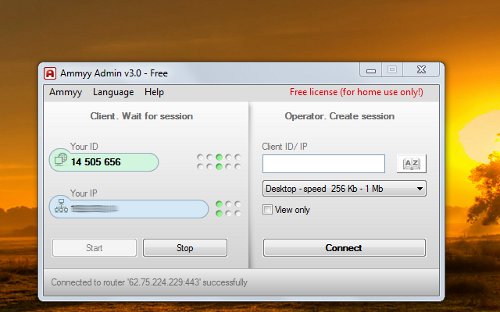 When we think about remote desktop sharing there are several applications and possibilities. The first app that may come to your mind will surely be TeamViewer. I was also using TeamViewer and familiar with it. It's very popular so I never take care to look for alternatives. There are hidden gems in this category. Here I'm sharing you a tiny free alternative app to TeamViewer. An app that can help you to quickly connect with a remote Computer.
Recently I bought Tally.ERP 9. Ever since I have been getting in touch with the dealer for assistance, as and when required. But two days back I needed a help from him to sort out a voucher entry configuration. So I took his assistance through remote desktop sharing. He suggested me a 'new' remote sharing app called Ammy. Actually the app is only new to me. It's very popular and widely used by many people. So if you are new to this app just like me, read the rest of this post.
Ammy is a very tiny app that you can download and use very quickly. Its remote sharing is similar to TeamViewer, but unique. Just download and run the app. It provides an ID.  Share the ID to your partner. When he is trying to connect, just accept his connection request. That's all. It only took me 2-3 minutes to download, connect and start remote sharing using Ammy.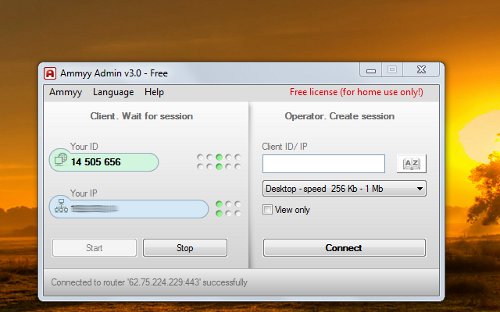 Download Ammy Admin (free)
No installation is required as it's a standalone program. Run the downloaded ".exe" file to start connecting.
Note : Remember! Just give access to your computer only to people whom you may personally know or trust.