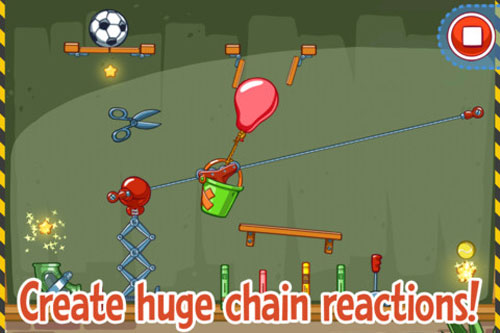 Can Rovio do the magic again with Amazing Alex? After the successful debut of Angry Birds in 2009, Rovio took more than 2 years to introduce a new game with a different title. Amazing Alex is ready in the Google Play and Apple App Store for download now. Earlier today Rovio released this new game for public download for the popular two mobile platforms – Android and iOS. As usual a Windows Phone version is not yet ready. Rovio made it clear that Windows, Mac and WP7 version of Amazing Alex would come soon.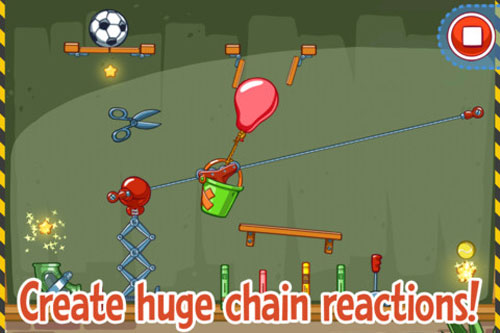 Amazing Alex is a fun filled game with amazing graphics that even test the creativity side of the players. There are 100 levels provided with the app. User can build and share new levels with others. It's an added feature of this game.
The game play in Amazing Alex is just simple. Create huge chain reactions to solve the challenges in front of you. Amazing Alex has a full set of 35 fully interactive objects just waiting to be set in motion.
It's premature to say whether this game can reach the top spot just like Angry Birds. Amazing Alex, which costs $0.99, is truly a great game for Android and iOS. Users' tastes vary from person to person. The latest reviewes of this fun filled game app says it meet the expectation. My first assumption is that this new mobile game has the caliber to reach the top spot with in few weeks. Wish to download? See the download link below this video.
Amazing Alex Android | iOS
Update: The above Amazing Alex app now not available in the app store. It got removed related to some issues as it was not an original game.