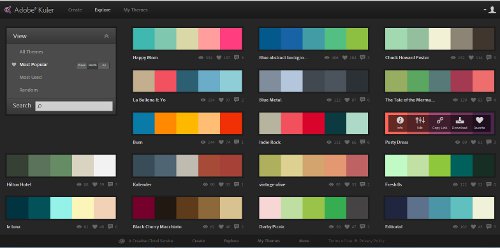 Meet one of the best free iPhone apps for all designers. Adobe has released a free Kuler app for iPhone users. This app is an addition to the Kuler web site which you may have already familiar with. If you are new to Adobe Kuler, I will explain what Kuler is. You can create a Kuler account for free on the web and play around with colors. You can simply create stunning color schemes using the color wheel on Kuler and export them to Adobe Photoshop. You can use the color scheme for your design purpose. Also you can browse through all the available color schemes created by Kuler users and download the popular ones for your use. You can also edit the color schemes created by Kuler users and use it for your purposes.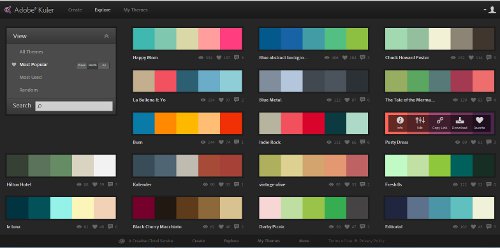 As already told you, Kuler app is an addition to Kuler to the web. Still it is something different. With the Kuler iPhone app you can play with colors around you. It allows you to capture colors around you with your iPhone camera and create stunning color themes. Find color inspiration in your garden, beach, your printed photographs, or even on the web? Whether it is natural or artificial, Kuler app will help you to create awesome color themes for free. Just like on the Kuler web you can use the color wheel to adjust color schemes on your iPhone.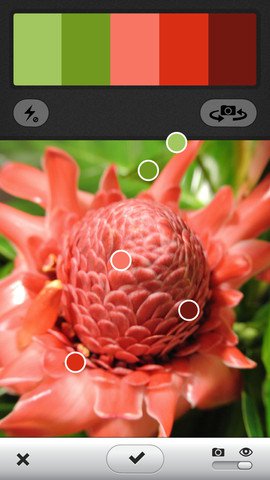 Kuler is a great mobile application for designers. It is from Adobe.
Download Kuler iPhone app [Free]