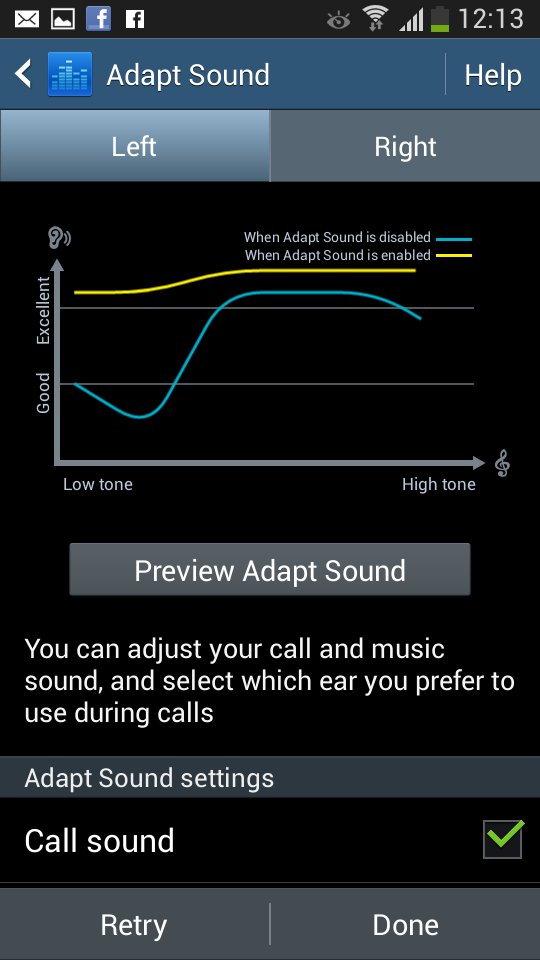 After unboxing your Galaxy S4, I am sure that you will not be surprised by the aesthetic beauty of your phone. Because many of you are already familiar with the Samsung design and Galaxy S4 has no major difference with its predecessors. It may be a different case if you unbox the trendy HTC One. Switch on your Galaxy S4. Now there are lots of things that are going to cache your attention. Make basic settings and install necessary apps. Now it is time to go though some hidden features in Galaxy S4. Hidden features simply means features that may come to your view if you pay special attentions. Here let us see two awesome features in Samsung Galaxy S4 – The Adapt Sound and Adapt Display features. Two must to enable features in S4.
Adapt Sound in S4 dramatically changes the sound quality of your phone. Galaxy S4 adapts the sound quality based on the headphone you use and allow users to personalize the sound according to the difference in their hearing. Different people have different eye power. Samsung applies the same logic in Galaxy S4 with adapt sound technology. Adjust the sound quality customized to person to person and headphone to headphone. The changes apply to Samsung music player and calling.
How to Enable Galaxy S4 Adapt Sound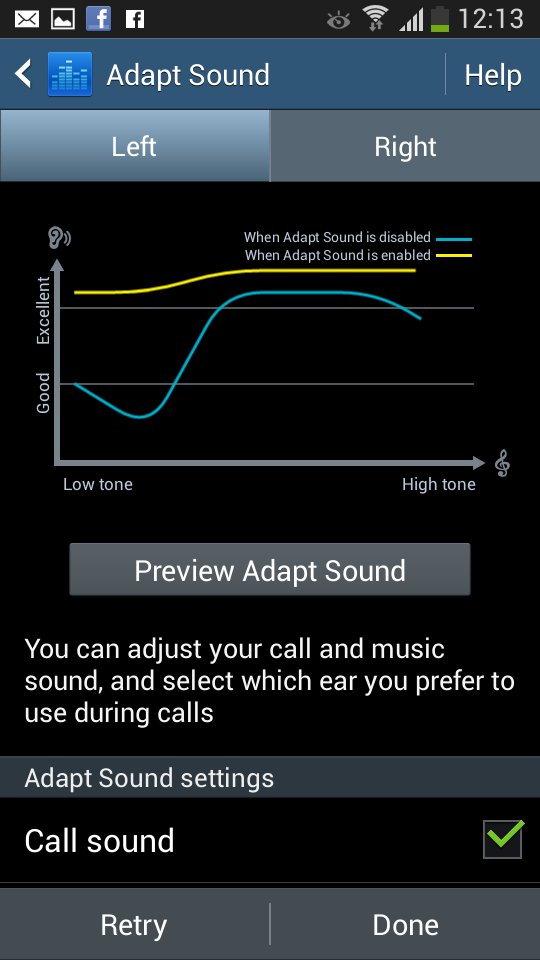 Properly connect your headphone to the phone. Now go to Settings > My Device > Sound > Adapt Sound. Complete the settings and preview the sound. You can see the difference in using Adaptive Sound ON and OFF there.
Adaptive Display is another great feature Galaxy S4 provides. The brightness of your phone screen adjusts based on the lighting conditions of your surrounding. If you are outside and the sunlight is falling on the screen, the brightness of the screen automatically increases. So you can clearly view the content on the screen. A soothing experience for your eyes. No need to remove your Sun-glass and increase the brightness.
How to Enable Galaxy S4 Adapt Display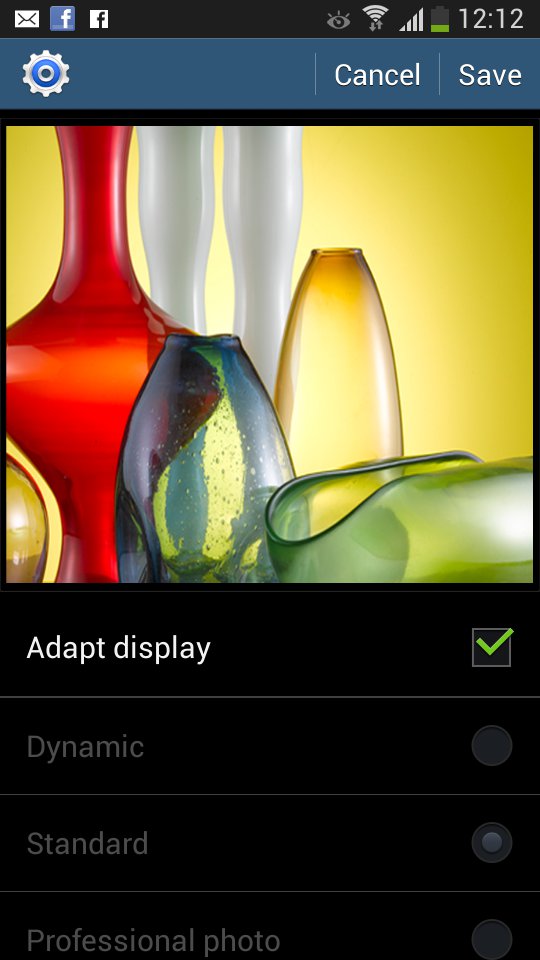 To enable Adapt Display, go to Settings > My Device > Display > Screen Mode  and enable Adapt Display.
Note:
Don't forget to try the above two hidden features in Galaxy S4. Also if you replace your headphones, change the adapt sound settings again. Other wise you will not get better experience. Share your views in comments below.