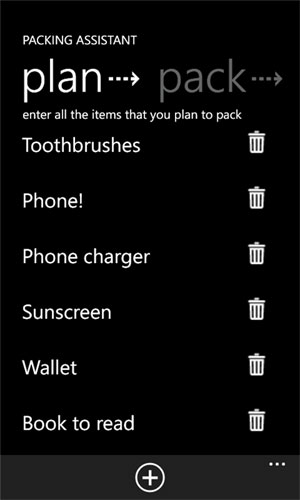 When you go for a journey, whether it's short or long, taking all the required things along with you is very important. Other than your clothes you may need to bring lots of other items with you. Your phone, phone charger, tablet, laptop, ID card, Driving license, medicine, books like many items you may need to take along with you. Whatever precaution you take, chances are that you normally forgot 1-2 things to take along with you and only remember the same in the middle of your journey. Here comes Packing Assistant handy. It's a free Windows Phone App.
Packing Assistant app is a free Windows Phone 7 app that assists you in your packing. It's a perfect app for frequent travellers. When you plan a trip use this app to correctly plan what items to take along with you. This app remembers what you have packed and later in your return you can use the app to verify that you are taking back all the items you brought with you.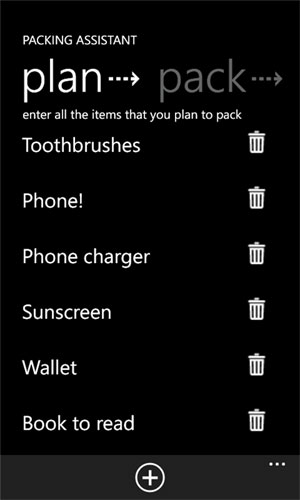 Try this simple but useful app on your Windows Phone 7.5 device. Find the download link below.
Download : Packing Assistant [Free]