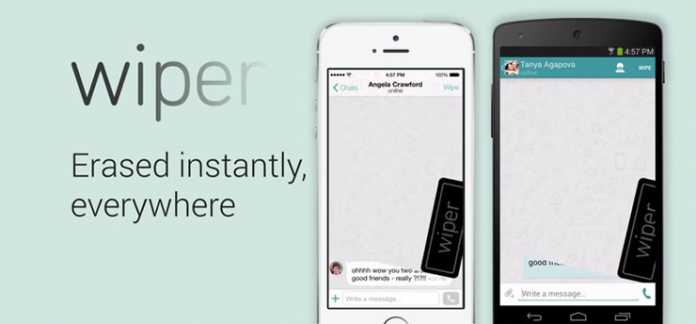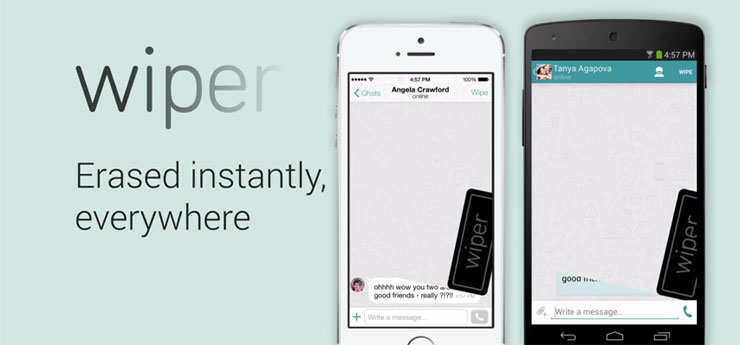 I have recently spent good times to find a way to send messages online with full control of the messages even after it leaves my device. The result, I found certain good mobile apps and online tools. Self destructive chat messages was the topic in discussion then.
I have my own concept about a good messenger app. Most of the features that I want meet by WhatsApp. Facebook Messenger and Google Hangout fall shortly though they are my apps of use. Why?
WhatsApp requires phone number. So few of my distant but intimate friends who don't want to share their phone number appear only on FB Messenger or Google Hangout. I can't share video with them on either of these messengers and it's a big drawback.
Luckily there are people like me out there in the internet world who thinks same. Few addressed the issue also and the result is a new messenger app. Yup! I am talking about Wiper. I checked the Android version of Wiper. It's fantastic. It's the ideal messenger app of my concept. It has all the things I expect from a messenger. The developer only need to address some bugs to make the app a success. The app is new born and hopes the developer will clear all the minor issues this app have and make it fly high.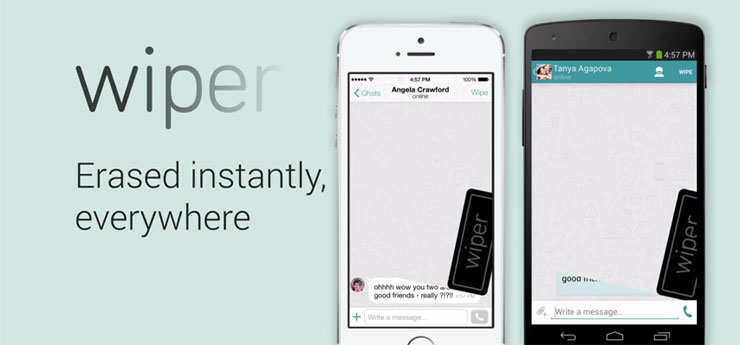 Why Wiper is the App of My Concept and May Be Yours
If I say Wiper can be a better alternative to all the popular chat messengers, don't think that I'm exaggerating. It's true. But the app developer has to address few issues like problems with voice call as some times its not working at least for me. Also the core message wipe option also shows error! I could erase sent messages from my friend's device but in my device it shows error and not deleting.
How to Start Using Wiper
Hope you have already installed the app. Run the app. The first time it will ask your Email and phone number. The phone number will not be available to your contacts unless it's not in their phone contact. So you can provide your phone number. Check your email to get a code from Wiper. This you have to enter to start using Wiper. Set profile photo and invite friends. You can see your Gmail as well as phone contacts there. Also you can invite friends through your other messengers.
Unique Features of Wiper
There is a special music tab on Wiper. There are music ready to play of different genres. Also you can can search and find your choice of music. Play the music in the background while chatting going on. Also you can share music with chat friends!. They can play the music within the Wiper app interface. It's entertaining!
The special Wipe button on the chat page is a good option. Tap it to delete chat messages with your friends from his Wiper account and from yours too. The developer claims that it will disappear from their server also.
Conclusion:
Wiper is a unique chat messenger for Android. Wiper has almost all the features of other chat messengers and some addition as above. Security features like screenshot block and read notification is also good. You can upload videos, photos etc. from your device to send through Wiper. Wiper also supports voice call. This app can be better if there is no bugs.