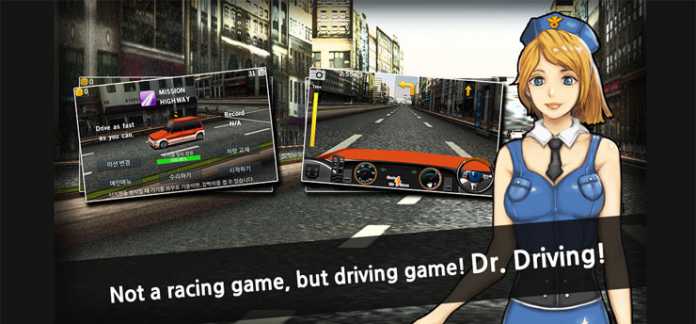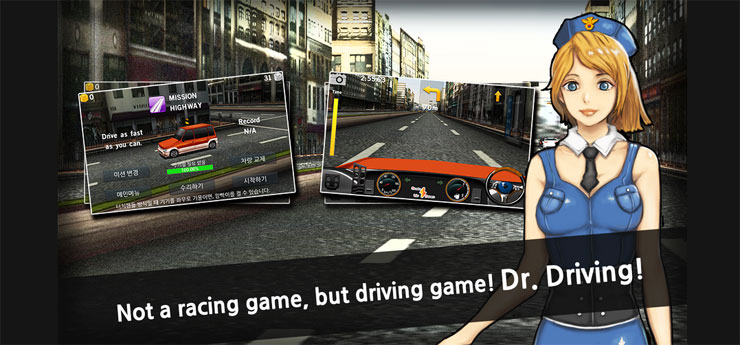 There is no dearth in car racing game apps in Android market. But most of them are graphic gimmicks and meant only for racing purpose. There is a lack of real driving experience. If you feel missing a true realistic car driving experience with your current app try the free Dr. Driving car driving app. It's free for download in the Google Play. Dr. Driving is not a racing app, it's a driving app.
Dr. Drive Free Download [Google Play]
Dr. Driving is a high rated android car game app which offers true driving pleasure on your mobile. Multiple track roads, traffic signs, 'U' turns all are there to test your driving skill.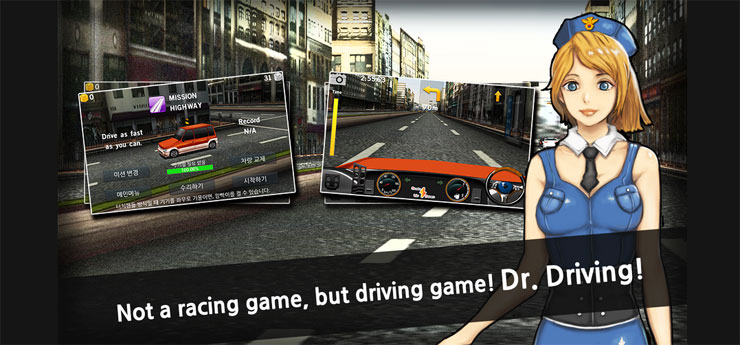 Install the free app and you can start driving the automatic cars instantly. Automatic cars are easy to drive compare to manual transmission cars. It's true with Dr. Driving android racing app also. There are the Drive Mode D, Parking Mode P, Reverse Mode R, and Neutral Mode N similar to an automatic car in Dr. Driving.
The steering control in Dr. Drive brings real life driving experience. Also you can hit the horn just like on a real car in this app. I'm not an expert driver but just started driving automatic cars in international roads. So I can't say much about the driving controls in Dr. Driving. So try Dr. Driving free realistic driving app and post your views below. Enjoy!