WhatsApp is a quintessential messenger app owned by Facebook. Its growth rate is unparalleled. With new added features and security updates, WhatsApp has become more cool to use over the years. WhatsApp has changed a lot ever since its introduction in 2009. It's not necessary to know all the features of WhatsApp to use this app. But knowing some hidden secret features will make you more organised in using this app. Be a pro user by using or learning the below ten exciting WhatsApp secret features or tips.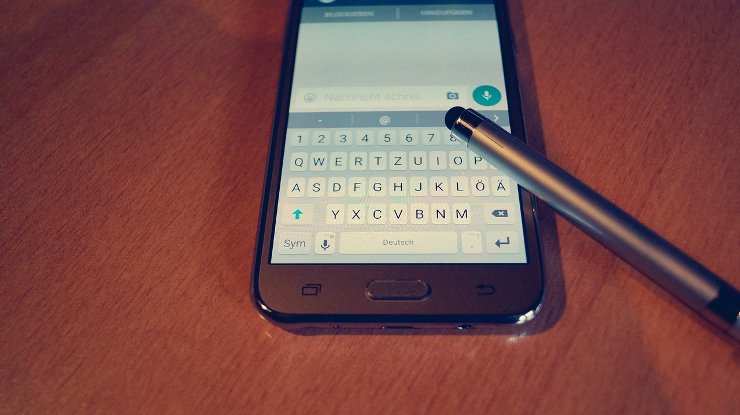 Get Added Security to Your Account
Two step verification is an optional feature but gives added security. It's up to you whether to activate it or not. This feature requires you to add a six digit pass code and a verification email. What's the immediate benefit of two step verification in WhatsApp? Nothing! This's because two step verification is only for verifying your phone number on WhatsApp.
Here is the step to add pass code;
Tap the three dotted menu and go to Settings > Account > Two Step Verification
Know the Exact Time When Your Message Got Read
You can check on WhatsApp your message delivered time and read time. Long press on the send message and tap on the icon similar to "i". Refer screenshot below.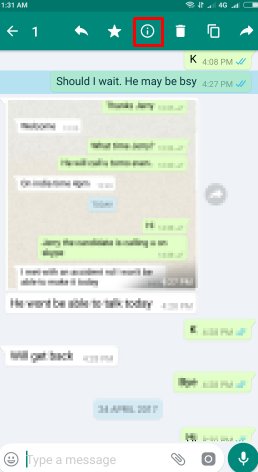 Advanced User Should Know New Features in Advance
To use the latest features of WhatsApp even before the release, become a beta tester of this app. Go to the below link.
Beware of the risk as you are going to use an unstable version.
Bold, Italicise, Strike-through Texts – Yes It's Time to Format Texts
You can use selected wildcard characters in WhatsApp to make the text bold, italicise and strike-through. Type the message in between the special character to get the effect. Replace "sample" with your messages.
See the use below.
*sample* – make the text bold

_sample_ – make the text italicise

~sample~ – make the text strike through
Answer to Specific Message? Then Quote Texts
When you want to answer to any specific message you received from the tons of message, quote that particular message while replying. It's a tricky secret WhatsApp tip for pro users. Follow the below steps to do that.
Long press the message to see a new icon as below. Tap on it and write and send your message.

Read Messages Without the Blue Tick Mark Appearing
Just enable the flight mode before reading a message and disable it later. So your friend will not know whether you read the message. That means you can read WhatsApp messages without the blue tick mark appearing.
Save Data on Limited Network
You should definitely go thru' the data usage settings if you are not using an unlimited data package. Access it from the Settings > Data usage.
Hide and Un-hide Unwanted Chat Contact
How to hide chat conversation or contact on WhatsApp? Use the archive feature. It will instantly hide the contact from your WhatsApp chat but can be recovered later. To do this long press the chat you wish to hide and tap on the archive button similar to down arrow. To un-hide a chat scroll down to the bottom of the chat screen and tap on the archived chats.
Type Long Texts or Paragraphs Faster
On certain occasions Google voice typing will come in handy. If you are driving, it's not advised to use your smartphone while driving, use the voice typing feature to get the message typed fast and securely. Now-a-days voice typing is almost perfect so it's a must service. How to use voice typing on WhatsApp?
Enable the keyboard and tap on the Microphone icon. Don't confuse as there is two microphone icons on the screen.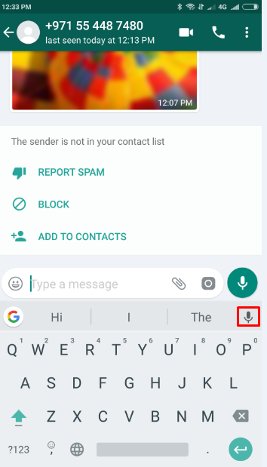 Bookmark Messages
You can bookmark messages for read it later. Long press any message and tap the star button on the top. The starred or bookmarked messages can be accessed later from the three dotted main menu.
The above are 10 cool WhatsApp advanced tips. Use it and be a pro user.