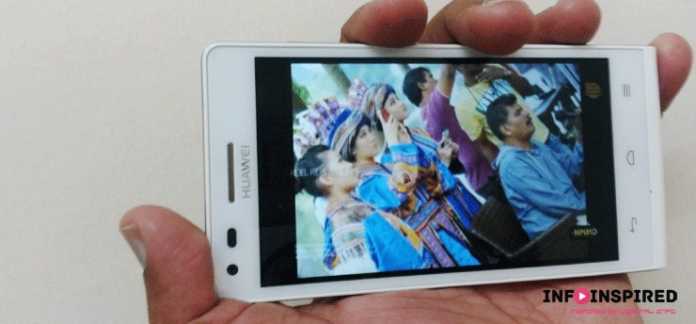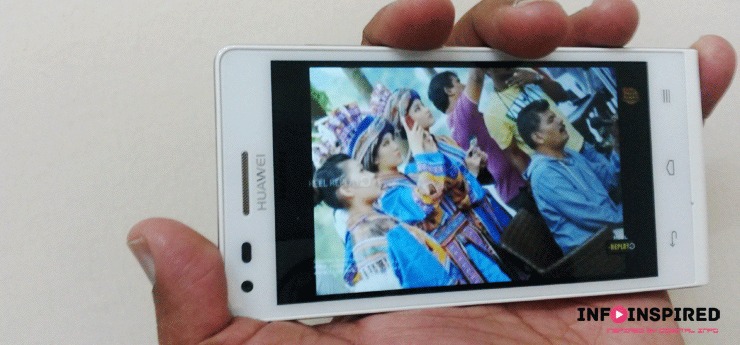 When you seek for suggestions from your friend, colleague, or siblings before buying a smartphone, you would definitely be end up with the names that already stuck in their mind. I don't want to mention the brand name here. It may be due the heavily paid advertisement of the so called brand over the years. But most of the time it won't be your choice of phone. Most of us normally go behind one brand simply due the reason that in the past a few of their models won in the race for top. What saddening is that, it happens when there are awesome smartphones available even for a better price.
It's not easy to pick a smartphone of your choice from the amazing number of smartphones in the market. You should have a clear idea by your own before buying a smartphone. Certain things you should know before buying a smartphone. I will explain the same in a nutshell below. Go through it before buying your dream phone.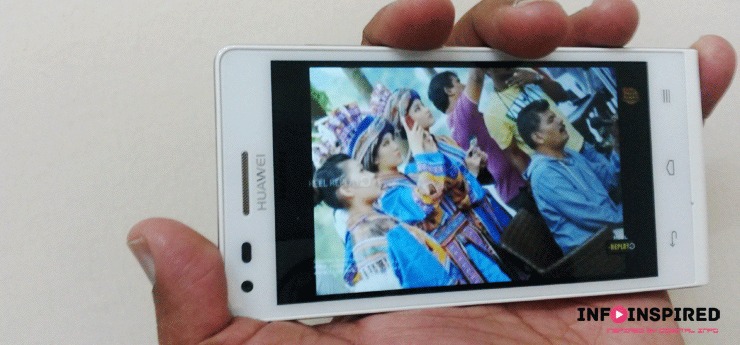 Important Things to Know before Buying a Smartphone
1. Locked / Unlocked Phone
Locked phones are carrier based phones. You are bound to use the carrier network and can't switch. Popular carriers are Verizon Wireless, AT&T and Sprint. You will get popular brands under these carriers and the price also best. On the other hand unlocked phones are the best choice if you want more flexibility. You can choose from several models and have the freedom to change the network. You can control your bills. Also unlocked phones have good resale value.
2. Operating System
The first thing you must know before going to buy a smartphone is the operating system. Popular ones are Android, iOS, Windows Phone and BlackBerry OS. In these four mobile operating systems, the front runners are of course the iOS and Android. Here is an infographic from gadget review that generally compares the popular four mobile operating systems.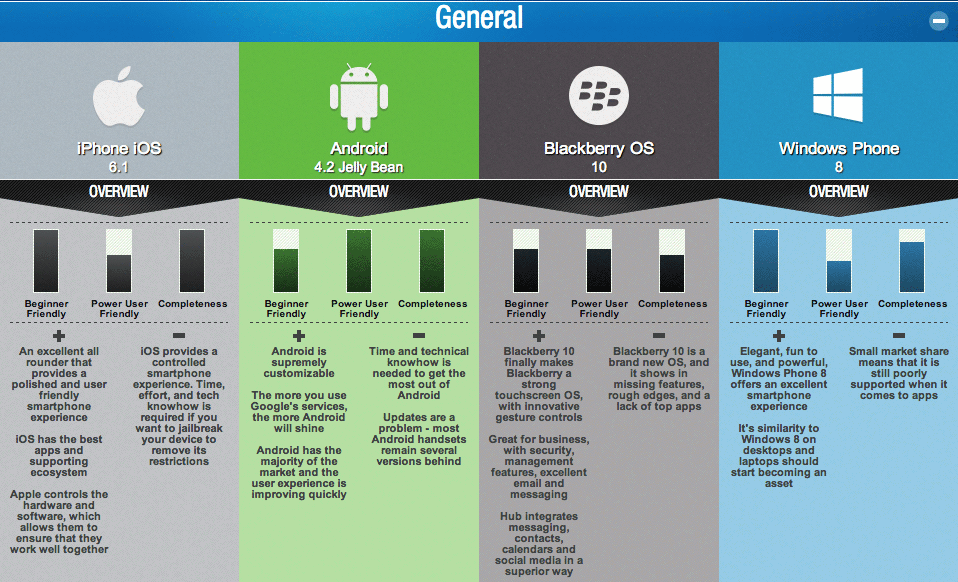 3. Processor
Check for the Chipset on the specification side of the phone you are buying. A reasonable performing phone is coming with Qualcomm Snapdragon 400 Chipset. It's sufficient for normal purpose. But advanced phones are coming with Snapdragon 600 / 800 Chipset. These Chipsets you can see on Android as well as Windows Phones. For apple there is the powerful A6 / A7 processor.
4. RAM
It affects the performance of the phone in a great way. RAM is the system memory. A minimum 1GB RAM is required for a descent Smartphone.
5. Internal and Expandable Memory
If you have to deal with lots of files, you should check the storage capacity of the phone. 32 GB storage is the ideal storage capacity though 16 GB is also suggestible for normal use.
6. Camera Capacity both Front and Rear
It depends your purpose. Almost all smartphones are coming with a good rear camera. But if you are particular for video calling, check for models that give minimum 5MP front camera.
7. Battery Life
When you opt for high speed smartphones, do remember that it may be a power sucker. Some high end models are coming with 2600 mAh battery and a moderate one has a 2,000 mAh battery.
8. Display Quality
4.5″ to 4.7″ are the ideal screen size. More than these sizes, it's difficult to hold for a long time while making phone calls. 225ppi are good display resolution. The higher the ppi (pixel per inch), the higher the quality.
9. Internet Connectivity
Check for 3G / 4G connectivity.
10. Search online
Finally a search on Google for the product review or reputation will give you enough idea about the phone you are going to buy.
Hope you can find a phone worth to your money. Even if you find your model, spend some time online to locate its competitor and why the one you chosen is best.