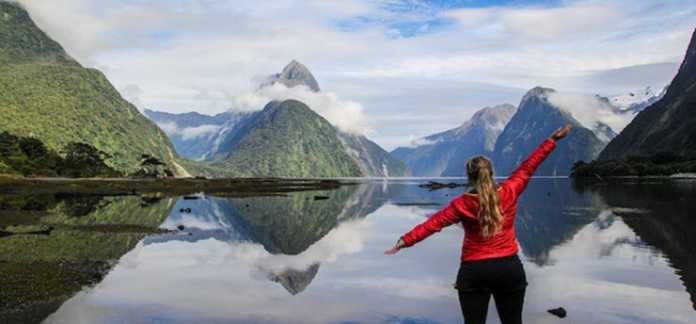 You need some courage to roam around alien cities, seashores, rain forests and remote areas around the world. In this sense female solo travellers must get applauds as they proved that travelling alone is not scary and it's not man's world. There are lots of inspiring female solo travellers around the world and many of them are popular travel bloggers too. Here is our pick of 10 inspiring solo female travellers and their travel blogs. Reading their blogs and following them will give you lots of ideas about solo travelling; it's pleasure and the risks or adventure involved.
When you visit a foreign country you must know their dress code, custom, religious harmony in that country, climate changes, cost of living etc. to be safe and smoothly spend your time there. An experienced solo female traveller can only say much about this. Also regarding solo female travellers there is a great concern of sexual assaults, back in home. So if you plan to travel around the world alone, it's advised to go through the blogs of some of the famous solo female travel bloggers. They have lots of stories to tell you about their travel experience and lots of tips to be safe, coast effective and enjoy your solo travel.
Travelling is not about mere site seeing. It broaden your mind, rejuvenate your soul and body and make you understand the world / people. Many female travel bloggers do freelance writing, social media marketing like activities to meet the expense of their travelling.
Popular Solo Female Travellers
Young Adventuress is a popular travel blog from Liz Carlson who's from Spain. Liz , who says  gets inspiration from J.K. Rowling's Harvard Commencement Speech, describes herself as a 'wanderer'. Her work has featured on BBC, CNN, Forbes etc. She left her office job in the U.S. and dedicated her life for traveling. She has now a successful travel blog called "Young Adventuress".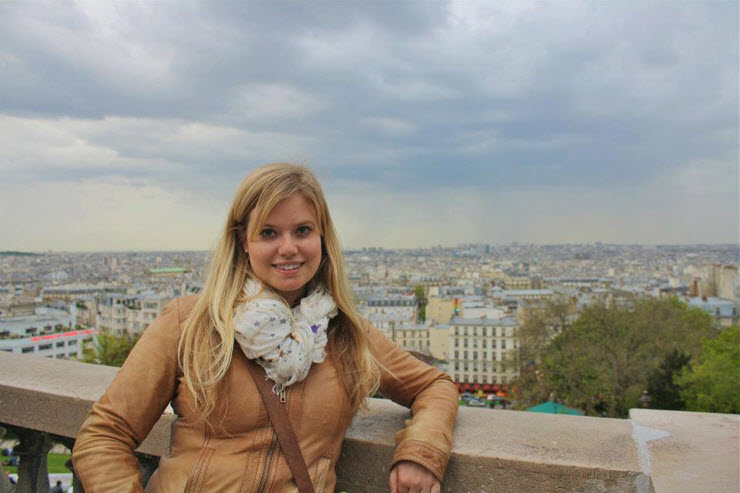 Image Credit : Liz's FB Page
Liz earns from her blog, the way though not detailed. She has a detailed post about starting a travel blog for beginners. Here is the link. Check her travel blog for awesome photos and rich content about her trips.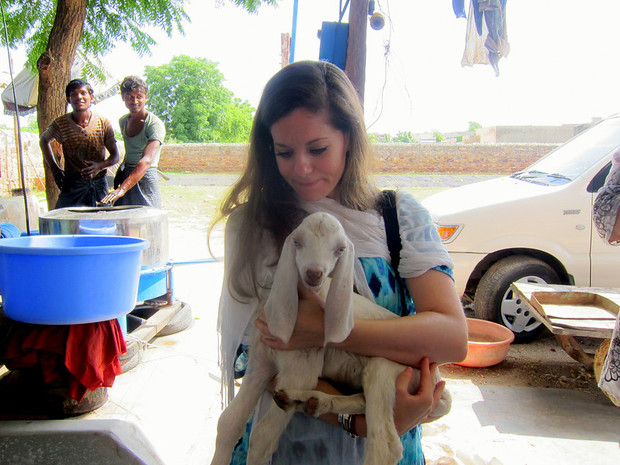 Image Credit : Jodi, legal Nomads
Jodi Ettenberg is a former lawyer who quit her job in 2008 to see the world. At first she thought of rejoining her job after a year and now its almost six years she's roaming around the world. Jodi is a popular solo blogger and her blog is mainly concentrating on photo essays, foods, and her 'adventures and misadventures'. How she earn for her travel and survival as a solo traveler? The answer is she is doing social media consulting work, acts as a brand ambassador for G Adventures, freelance writing for magazines and websites. Legal Nomads is a beautiful travel blog for travel junkies to follow.
Torre, of course the author of "the fearful adventurer", started her blogging in 2004 when social media is not ruling the internet. So the medium was blogging to communicate with the world easily about her hearts content. In her own words –
When I took off traveling for the first time, I began a simple website as a way to share stories and pictures with my circle of trust, and—most importantly—to reassure my mother that I was not dead. Turns out that's called a "blog." And so I became a blogger.
She lives in Melbourne, Australia. Torre, who holds a degree in visual communications, is a graphic designer who works for clients from her home base and she nowadays acts as a freelance writer.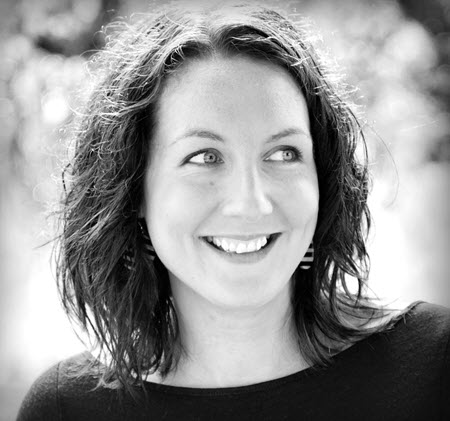 Author of book "Love with a chance of drowning"
If someone write about solo woman travelers one name can't be excluded from the list. It's none other than Lola Akinmade, the person behind the blog "Geo Traveler's Niche". She is now based in Stockholm, Sweden. She got lots of accolades for her photography and travel writings. She is the finalist of BBC Travel's Culinary Travel category.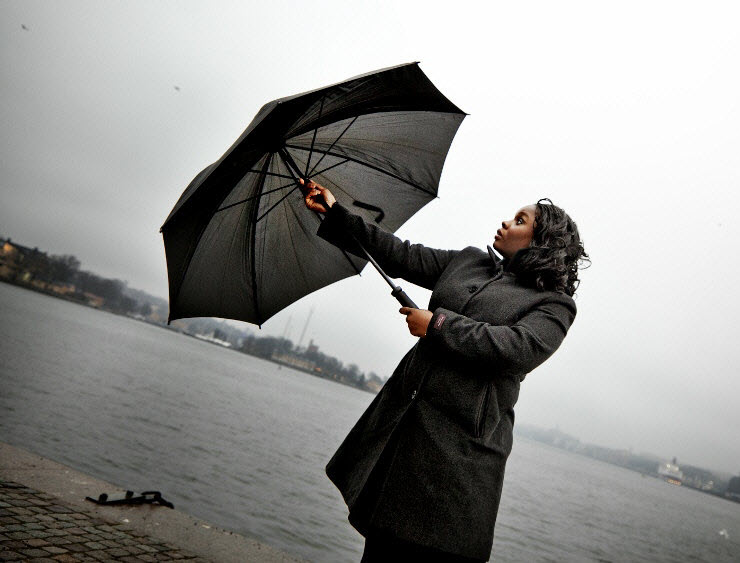 Image Credit : Lola, Geo Traveler's Niche
She's involved in content and editorial services, and occasionally review products. You can see on her website lots of snaps that generate a wow! visitor experience.
Flora, who's doing her Masters in London, is a freelance writer, avid volunteer, and traveler. Her aim is to visit every continent more than once by the time she turned 31. In 2012 she explored India where she worked with Bollywood singing sensations. Flora is a great motivation for solo female travelers. The bucket list of her future travel plan will tell you how much she likes traveling.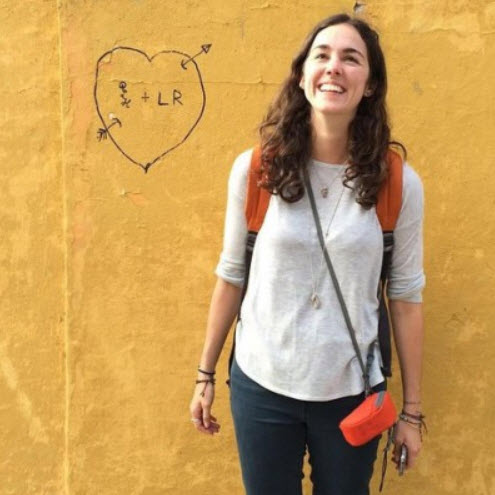 "The Blonde Abroad" is a beautiful travel and lifestyle blog from a beautiful solo women travel blogger. This blog is featuring travel tips, fashion, food, festivals and photography from around the world. The blonde behind this travel blog is Kiersten who belongs to California. She is a great inspiration for new solo travel bloggers. Like others she also left her corporate career and so far visited more than 40 countries in the world.
She offers social media and marketing consulting, content creation for brands, blog coaching like activities to meet her traveling expenses.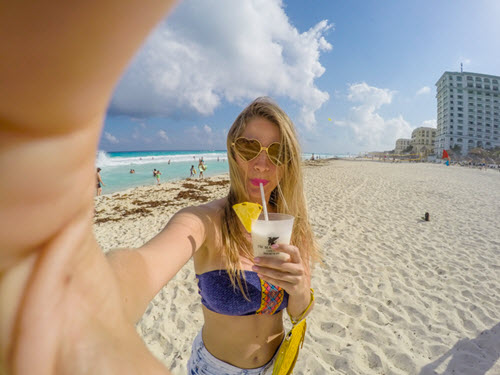 Image Credit: Kiersten, The Blonde Abroad
"The Blonde Abroad" features interesting articles related to her travel around the world and awesome travel videos.
"May you never settle for a life that's anything short of extra ordinary"
Kate McCulley is an inspirational personality for those who whisper about their dreams to become a solo traveler. A lot you can understand about Kate from her about page words that goes like this –
If there's an adventure available, I'll go for it — and even if I end up punched in the face and bleeding from the eye (yes, it's happened), it will make a good story later!
I feel Kate is quite different from other solo travelers. But she has similarity like quit her job at the age of 26 and find the income thru' online activities like affiliate marketing, freelance writing, and then public speaking etc. She's from U.S.A. and a great women inspiration for female solo travelers.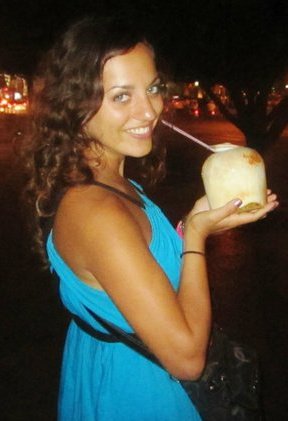 Shivya Nath is the solo traveler behind the travel blog "The Shooting Star". She's from Dehradun in India. She graduated from Singapore and got job in Singapore Tourism board that she quit and started her journey to touch the soul of the world. She is just 23 and she has no permanent base as she sold most of her stuff and gave up her apartment in Delhi.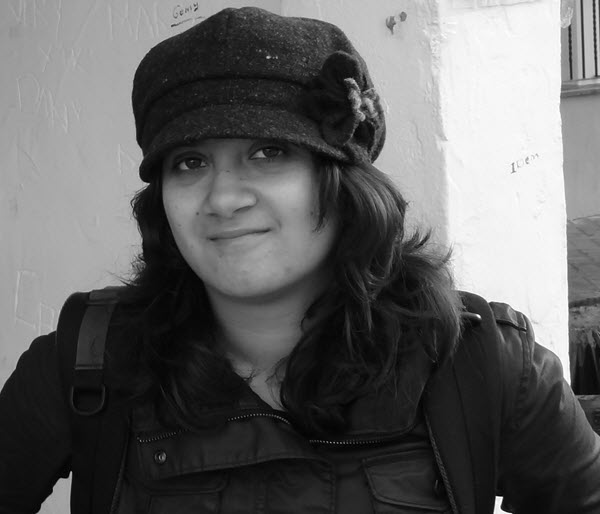 Image Credit : Shivya Nath, The Shooting Star
…….stored the rest in the boot of a friend's car, and went location independent. The road is my home now.
– she writes.
Shivya's travel story is definitely a great inspiration for all willing women solo travelers. In her blog you can find how she manage to travel different part of the world with work on the go, I mean the social media marketing. Just like above female solo bloggers she also got mentions on popular medias around the world including the BBC Travel and few accolades.
Stephanie Yoder is a full time freelance writer and the founder of "Twenty Something" a popular solo travel blog. Just like other popular female solo travelers she also quit her job and started her traveling adventure in 2010. On course, she met another solo traveler and fell in love with him and eventually got married.
She explains in her blog how she earns for her living and meet the travel expenses. The income comes thru' her blog and freelance writing though she admits that she met the expenses of her first year travel with the income she accumulated during her full time job while staying at home. She's settled in the U.S.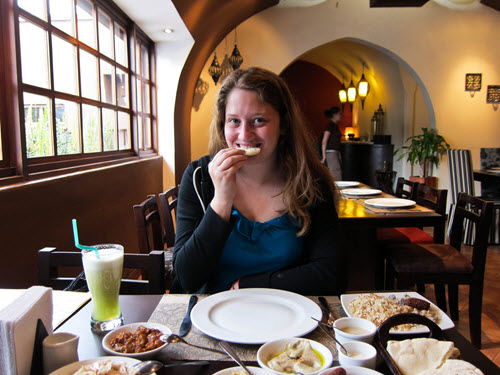 There are several travel blogs out there on the web. "Travel with Neelima" deserves a special attention as I could see some mesmerizing photos on her blog. Neelima Vallangi quit her job and now a travel writer and photographer. She explored different parts of India and the natural beauty of India is well pictured by her. She limits her traveling with in India, as it can offer a lot with its unity in diversity.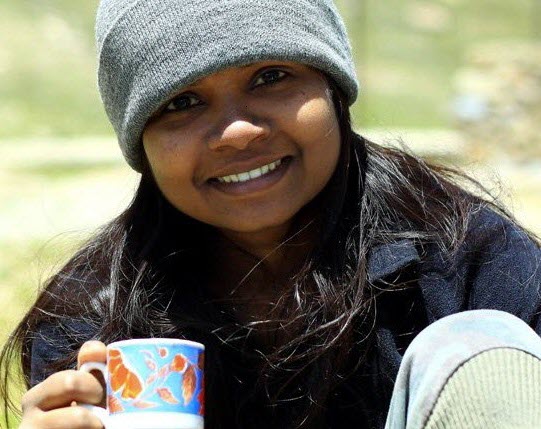 Image Credit : Neelima Vallangi, Travel with Neelima
The above are some of the addictive solo female travellers. Check their blogs for updates and they are great inspiration. They have seen lots of places and faces so one thing is sure that they must be great personalities. You can support them for their traveling needs. Do check their web sites from the above links for more info and updates.