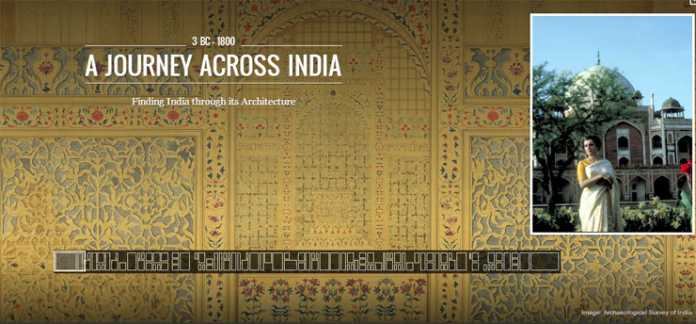 If you happen to travel across India, you would be perplexed to see its very rich cultural tradition. From north to south, and from east to west, it holds numerous historical monuments and places gifted by the rulers of the past and preserved by the present. Indian history dates back to 5000 years and flourished in the Indus Valley. Some dynasties ruled small kingdoms limited to few square kilometers and for few, it was the majority part of the Indian Sub Continent. Many of them left behind lots of historically important monuments behind them as a mark of their prominence, as a memorial or an example to their creative urges. Lots of historical monuments ravaged by time but there are many still existing, that well preserved.
Google has recently included few historically important Indian monuments on Google Street View. You can take a virtual tour to some of the important historical monuments in India by virtue of Google Street View. It  includes Ajanta Caves, Raigarh Fort, Victoria Memorial Hall, Taj Lake Palace, Lal Quila (Red Fort), Qutub Minar, Humayun's Tomb, Taj Mahal, Agra Fort and Muvar Koil. Watch the 360° panoramic view of these some of the important and well preserved historical monuments of India.
Google Street View of the tomb of the Mughal Emperor Humayun. It's in Delhi, India.
Temple complex in Tamil Nadu. It's of the time of Chola Dynasty built by Bhuti Vikramakesari.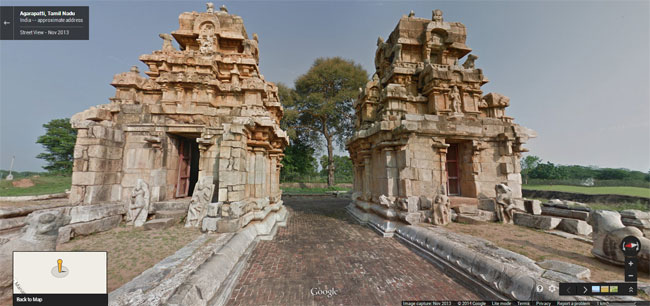 Built by Qutab-ud-din Aibak, as a tower of victory, soon after the fall of the last Hindu Kingdom in Delhi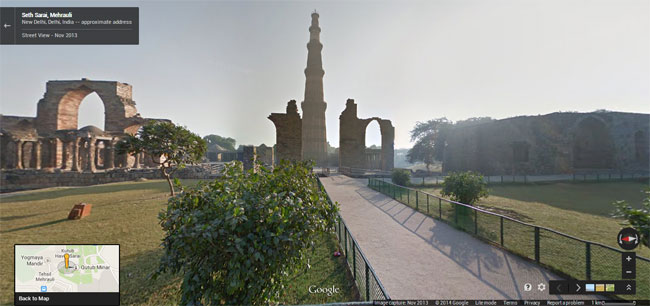 Red Fort (Lal Qila) was the residence of the Mughal Emperors for nearly 200 years. It's a reminder of the power of Mughal Emperors. The main gate of Red Fort is now the main attraction during the time of India's Independent Celebrations.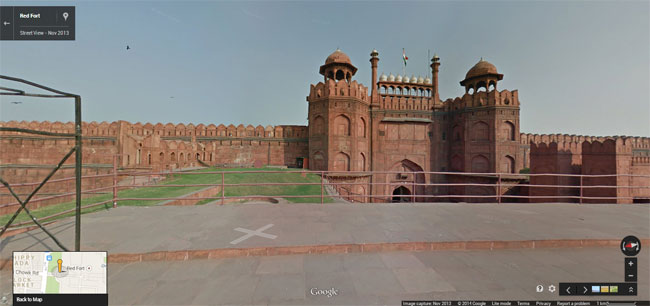 Build under the direction of Udaipur's Maharana Jagat Singh II. It was a royal summer palace now one of the most romantic hotel in India and in the world.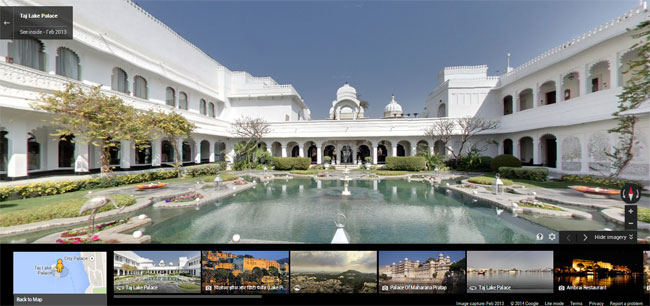 The symbol of love, the place you want to visit in your life time as it's among one of the wonders in the world. It's situated in Agra, U.P. It's a white marble tomb built by Mughal emperor Shah Jahan in memory of his third wife, Mumtaz Mahal, who died during the birth of their 13th child.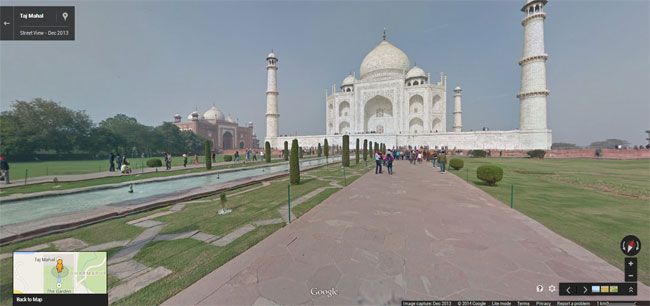 This large white marble building is dedicated to the memory of Queen Victoria. It's in Kolkata, West Bengal.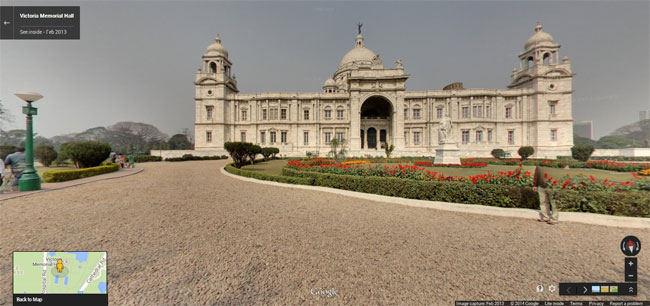 Agra Fort is the sister monument of Taj Mahal. The preset structure constructed by the Mughals but dates back to the periods of Hindu Sikarwar Rajputs.
A hill fortress built by Maratha king Shivaji.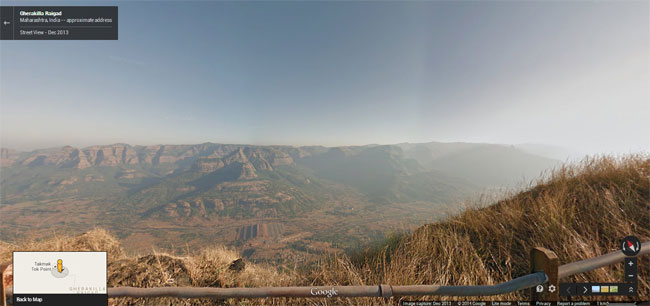 It's a 30 rock cut Buddhist cave monuments in Aurangabad, Maharashtra.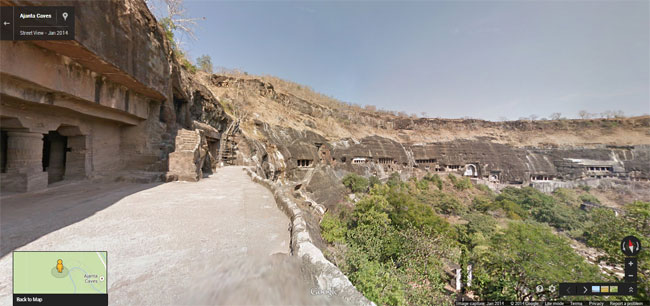 If you want to more immerse into the rich culture of India, Google has a dedicated website called Google Cultural Center. Check it out.