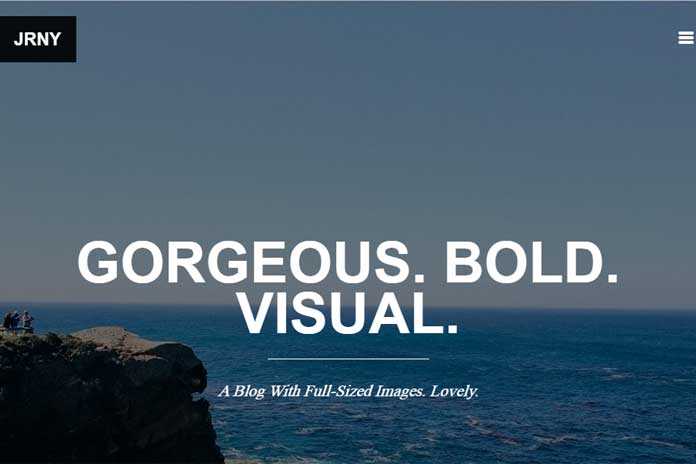 I am introducing you some best paid and free WordPress Photography Themes. Hope you may find few of them worth a try.
Why Photography Themes?
I was lucky enough to visit several historical monuments located in different parts of India. Also happy to be in such places where history sleeps. Now living in abroad whenever chances come, I never miss that opportunity to visit places of interest. But my regret is that most of my photographs of past are in the form of fading print media. But now things are getting changed. I love photography but humbly enough to admit that I'm not a good photographer. But those who love photography can present their creativity to the world. Just create a wonderful blog and publish the photos! You can then create supporting pages on social networks and promote the site.
The best and easy platform is, of course, WordPress. You can showcase your creativity and also try to earn through selling your photographs. For WordPress, there are free plugin like Sell Media form Graph Paper Press to help you sell your photos directly to the world.
Just setting up a WordPress site is not enough to run a photography blog. The photography blog should always be appealing. So beautiful photographic themes are required to spice up your site. Recently, for one of my friend, I suggested the idea of a photography blog. I know he is very much interested in blogging and love photography. For him, I checked several options from free photography themes to paid ones. As a result I found some of the best available photography themes for WordPress. Here is the list of 5 best free as well as paid photography themes for WordPress. I found that some free photography themes are matching with the costly paid counterparts!
Beautiful Paid and Free WordPress Photography Themes
5 Best Paid Photography Themes for WordPress Site
1. GLARE from cssigniter
Glare is a truly amazing theme. It's a responsive photographic theme means it's mobile friendly.  It's homepage also supports full screen background video. Glare is truly amazing and you can build your photographic site in style. See the envious faces of your friends 🙂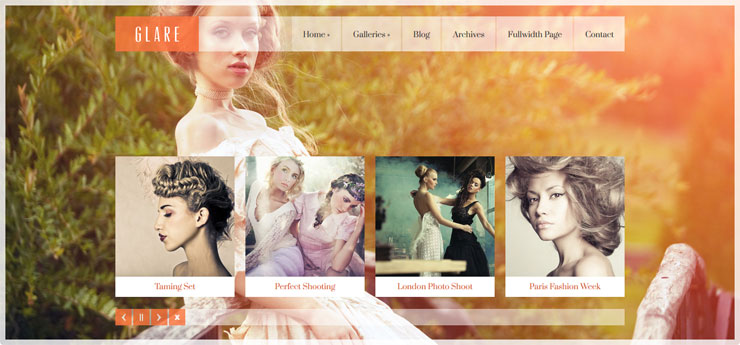 2. SANTINA from themeforest
It's a mind blowing WP photography theme from the stylish developer themeforest. The main attraction of the theme is it supports background music. Stunning look that of course you can expect from any other themeforest themes.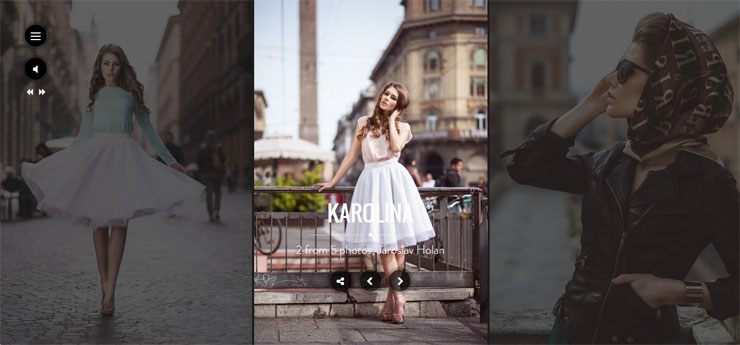 3. JRNY from themeforest
Jrny is a beautiful responsive theme for photographic sites. It's from themeforest. So you can expect their all goodies.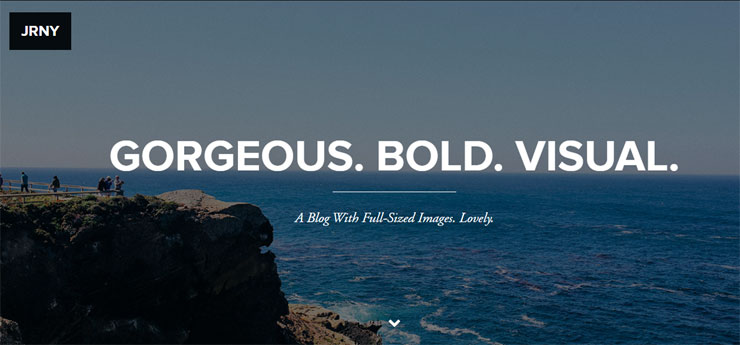 4. PANGAEA from themeforest
A light weight still gorgeous WordPress photography theme from themeforest. Love to try this full screen paid photography theme.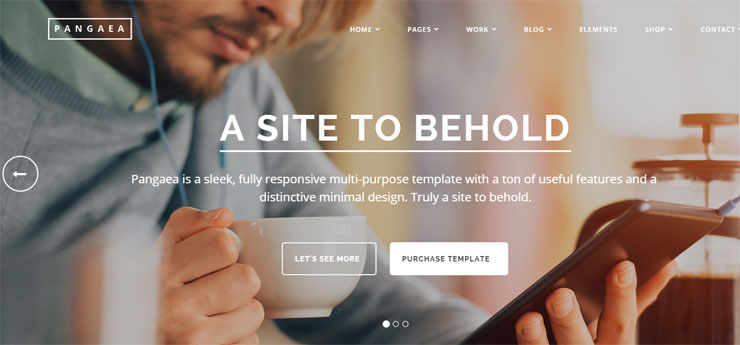 5. OYSTER from themeforest
Oyster is a responsive and retina ready theme from developer themeforest. It comes in two flavor. One light and another dark skin. Both are entirely different in look and check both live preview from the below link before buying. Another stunning theme to showcase your photographic skills.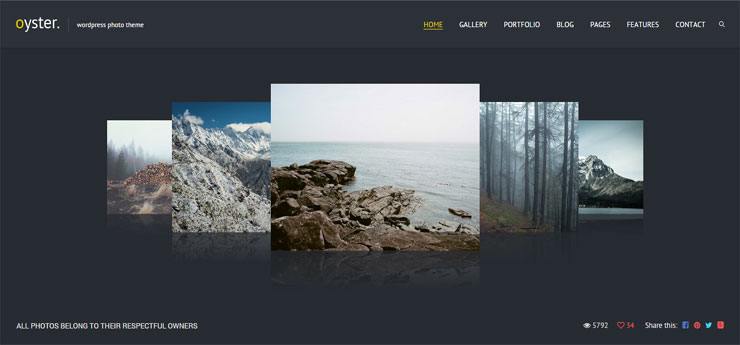 5 Best Free Photography Themes for WordPress Site
1. TRAVELIFY from colorlib
If you are looking for free photographic themes, try travelify. It's a SEO friendly theme with lots of features. Travelify is just look like a professional paid theme. If you go for free option you can use travelify.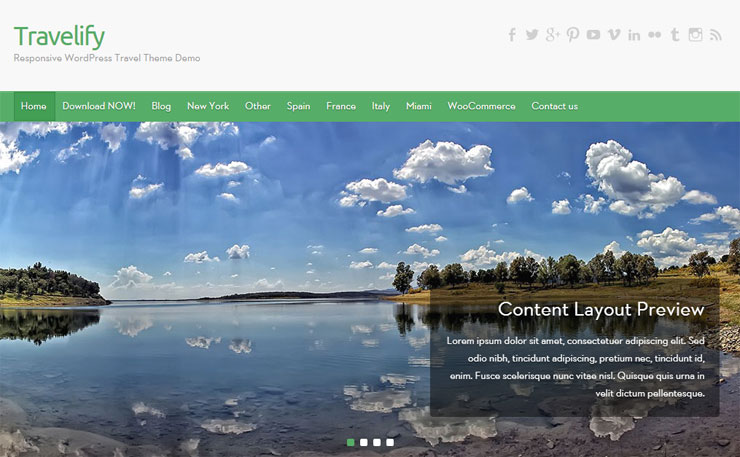 2. ADVENTUROUS from Catch Themes
A full width and responsive free WordPress theme. Check it. You may love to use it.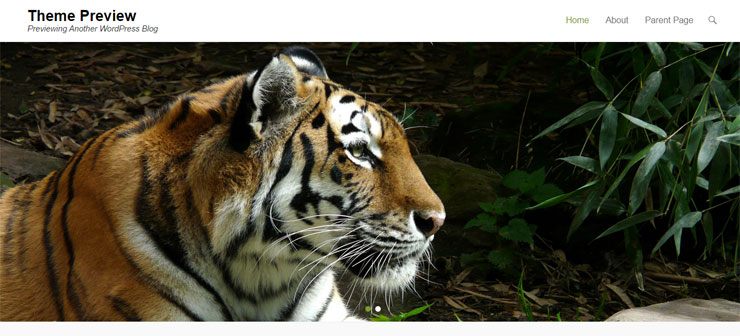 3. REPLICAN THEME from smallenvelop
The developer claims it's a modern photography WordPress theme. You may be surprised to see the stunning look of this theme. It's completely free with cool features. Replican theme makes you think it's better than any paid photographic themes! I personally love to use this theme.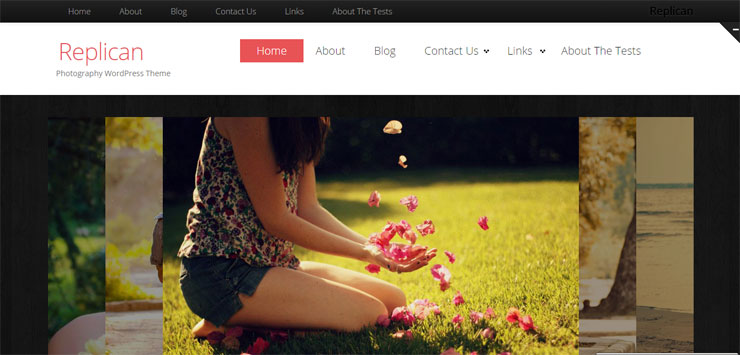 More Info. | View Live Demo
4. PINZOLO from thriveweb
Another free WordPress theme suitable for photography web sites. Looking cool.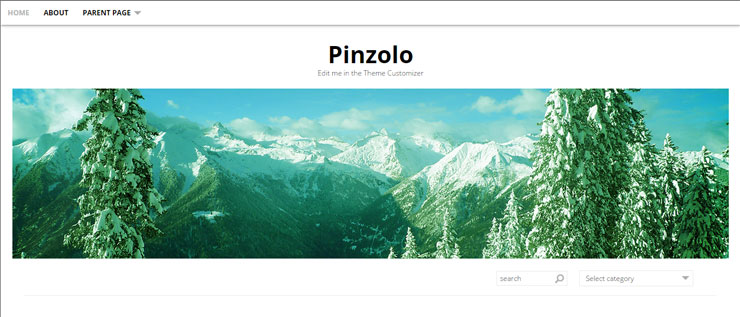 More Info. | View Live Demo
5. LENSA from colors labs and company
Stunning background slide show is the main attraction of this WordPress theme intended for photographers. Just see Lensa. You may not leave this theme. I'm sure about it.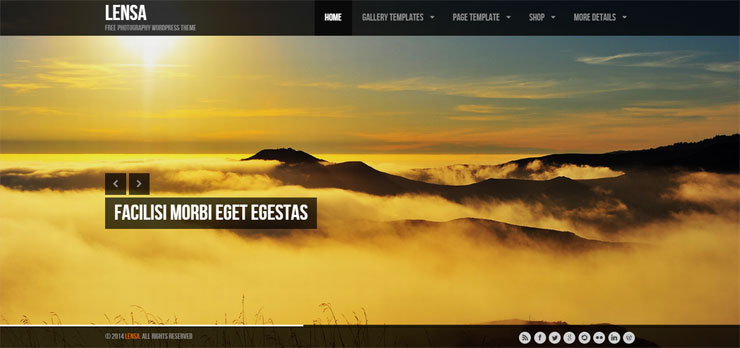 More Info. | View Live Demo