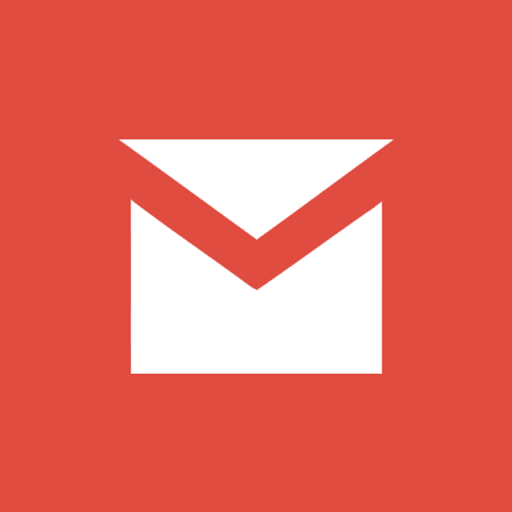 You can apply some simple logic to make your Gmail message more attractive and professional looging. You can insert upper case and lower case letters in Gmail. Also you can use ASCII characters to put the Degree symbol in Gmail. For example press and hold the key Alt and type 248. See the degree symbol at the cursor position. In this tutorial we can learn how to paste Excel table with borders in Gmail.
I know many of you tried to insert Excel tables in Gmail. You can paste the Excel table in Gmail with the borders. Here we goes.
How to Insert Excel Table with Borders in Gmail
I couldn't find any way in Gmail to create tables. But there are of course other options Google opened in front of you. We have to think differently to create tables with borders in Gmail. You can create tables in the Google Doc and paste them to Gmail. No need to install any separate software to do this. But here we are going to learn how to paste Excel Table in Gmail with boarders.
Steps to Create a Table in Gmail with Boarder
Copy the Excel table.
Then on a new tab on your browser sign in to Google Drive (you can use your same Gmail address and password to go to Google Drive)
Under the Google Logo click on Create->Spreadsheet. It will open Google Spreadsheet.
Click on any cell and paste the copies excel table. It will get pasted without boarders.
Select the table and apply boarders by clicking on the Boarders icon.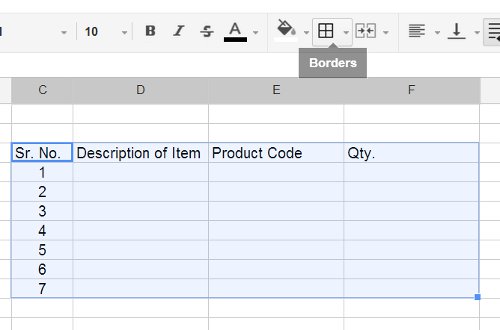 If you want you can adjust the column and row borders just like in Excel. Ensure that the copied contents are correct.
Select the Table and copy it (Ctrl+C)
Go to Gmail Compose window and paste the copied content. You can see that the table copied with boarders in Gmail.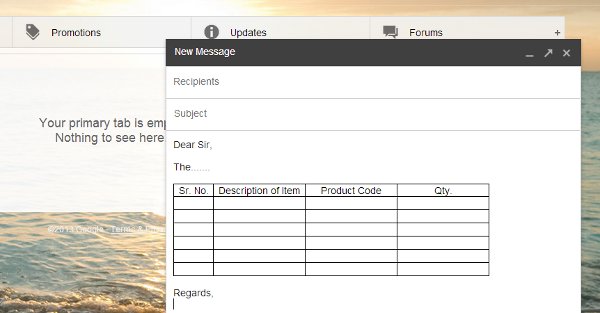 That's all. When you want to create a table in Excel you can follow the above tutorial.
The above step is useful when you have already a table in Excel that you want to paste in Gmail. But if you want to create a new table with boarders in Gmail, directly create it in Google Doc Spreadsheet and then paste in Gmail Compose.