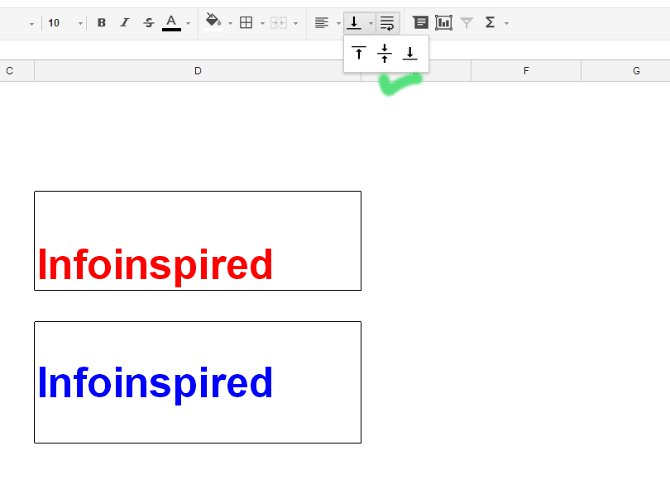 Spreadsheet on Google Doc is easy to use. Still we take time to find the available features on this online Spreadsheet. Do you know why? It is simply because we are familiar with Microsoft Excel. Any way in this post we can learn how to align text in a cell in Google Doc Spreadsheet. I am talking about vertical alignment of text in a cell in Google Doc Spreadsheet.
Vertical Alignment of text is possible with a small icon on the toolbar. See the button market below on the screenshot.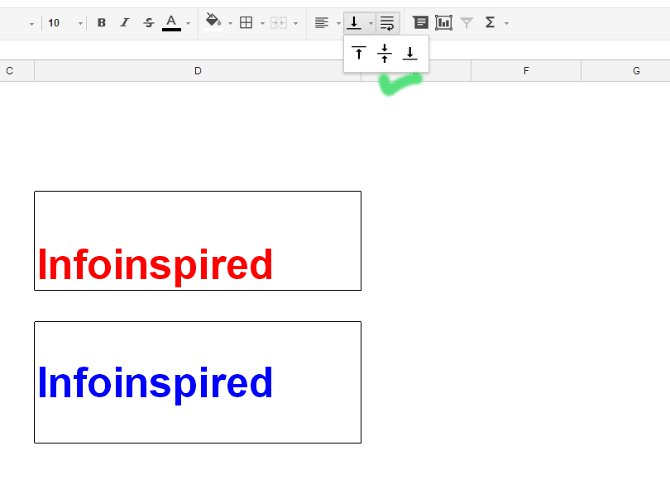 Select multiple cells to apply vertical alignment at one time to more cells. Also if you want to make a new raw in a same cell, in Google Doc Spreadsheet you can do it by using the shortcut key Ctrl+Enter. In a cell go to the end and press Ctrl+Enter. So you can type the next word in the next line in the same cell. It is alt+enter in Microsoft Excel.
Hope you liked this quick tips.