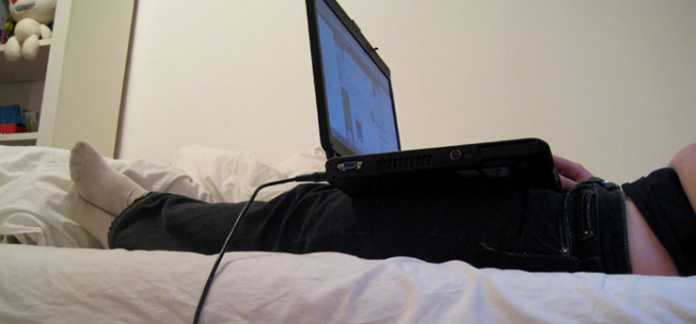 Facebook has amassed a whooping 1.1 billion users ever since its existence in February 4, 2004. Facebook passed 10 years with lots of changes but still the # 1 social networking site in the world. I've heard lots of people saying they are addicted to Facebook and it's true that facebook has something special to absorb users' time. In real sense is there any Facebook addiction? The fact is that many of us are addicted to several things. Some people are addicted to print media like news papers and without reading newspaper, they can't start the day in a glittering way. I know the above comparison is bullshit and so leave it 🙂 If you are thinking that you are addicted to facebook, here is some useful tips to avoid the addiction. Below are the easy steps to avoid Facebook addiction. Control yourself the time you spend on facebook and the frequency of its use.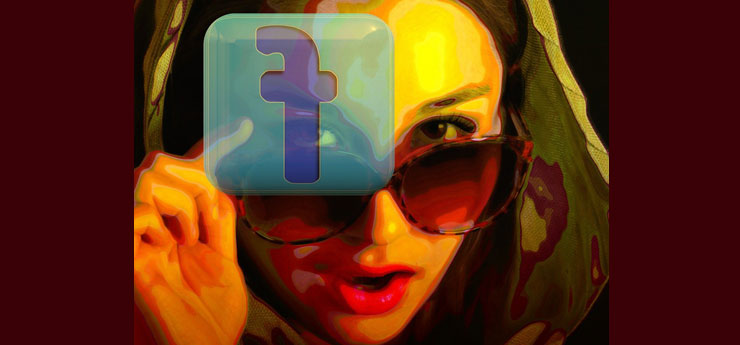 Steps to Control the Frequency of Facebook Use and the Time 'Wasted' on It
If you are using Facebook on your mobile, uninstall both the Facebook app and the messenger. Use your mobile browser for the Facebook use instead. So you can avoid seeing likes and other Facebook notifications which will wake up your mind to check Facebook often.
There are browser plugins that remind you the time you spend on Facebook and help you to limit the use.
Try to deactivate your account for couple of weeks and then come back. This will greatly help you to avoid the Facebook addiction.
Finally just check the total amount of time you have 'wasted' on Facebook. You will surprise to see the time you spent. Think that if you could have used this time for some other productive ways.
Limit interaction with unfamiliar people you added and try to avoid fall in false relationships. If you have already, think that all it's mind's game and you can control your mind to what you want.
Check How Many Days You Spent on Facebook Since You First Logged in to Facebook.
It's near perfect result. There is no way to get the exact figure. But the below calculator uses "the timestamps on every post in your feed" to calculate.
Follow the below link : http://time.com/6107/how-much-time-have-you-wasted-on-facebook/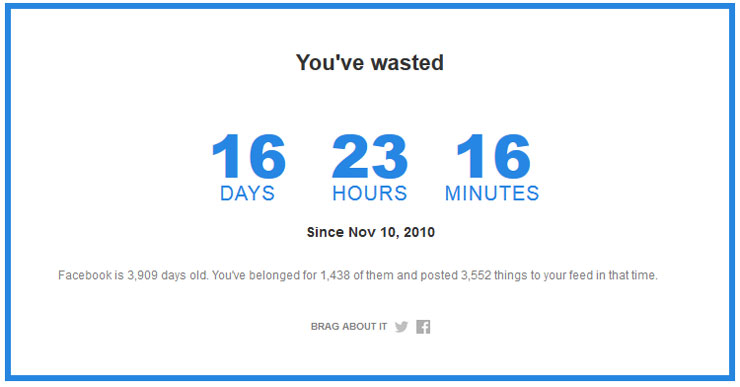 Hope you find this tips useful. Hope to hear your views about facebook addiction and your own suggestions to remove the addiction.