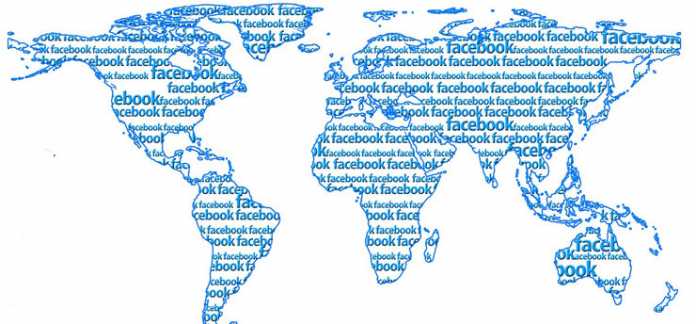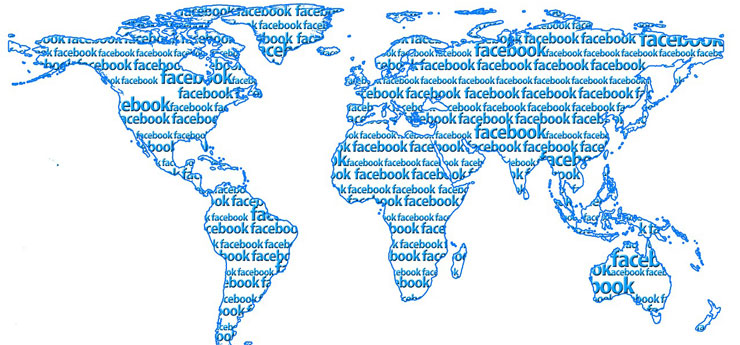 I just shared an article on Google Plus that caught my attention that depicts how things get changed once you hooked up with someone. It reminded me Facebook as it is the fertile place nowadays to happen such things. So this time I am back with a Facebook related article. It has nothing to do with the above 'hook up'. We can see five must to check Facebook settings. Check these must to know Facebook settings to make your social exposure limited.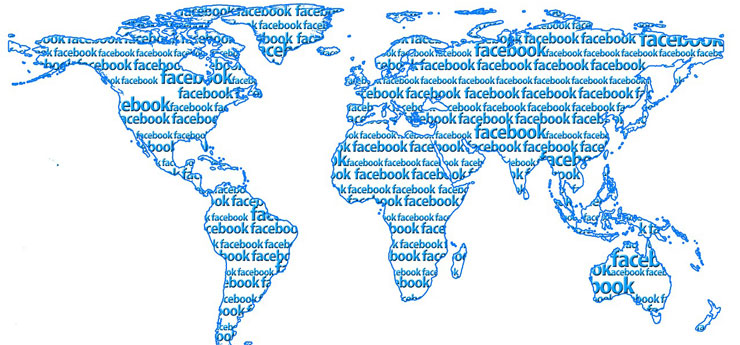 1. Tag Review:
Tagging can bring embarrassment to you. If you tag someone in a photo, that photo will be appeared to that person's timeline. That means any of that person's friends can see that photo. I've seen many of my Facebook friends, mainly women, being tagged with nude pictures. How embarrassing the situation, just imagine! My friends are not aware of this as they are rarely active on Facebook and by the tagged content may go down to their news feed. What's the solution. Just change the tagging setting. How?
Go to Facebook Settings and from the left side panel, click on "Timeline and Tagging". Go to the section "How can I manage tags people add and tagging suggestions?" and make necessary changes there.

2. Acquaintance List:
If somebody unfriend you on Facebook, you feel insulted. The same case is with your large number of Facebook friends. If you have least interest in a person or persons on Facebook, you can avoid such friends visibility on your timeline. Why to see craps from people who never wants to interact with you or have no meaning in your life? Facebook has a solution. Here is the how to. Click Acquaintances.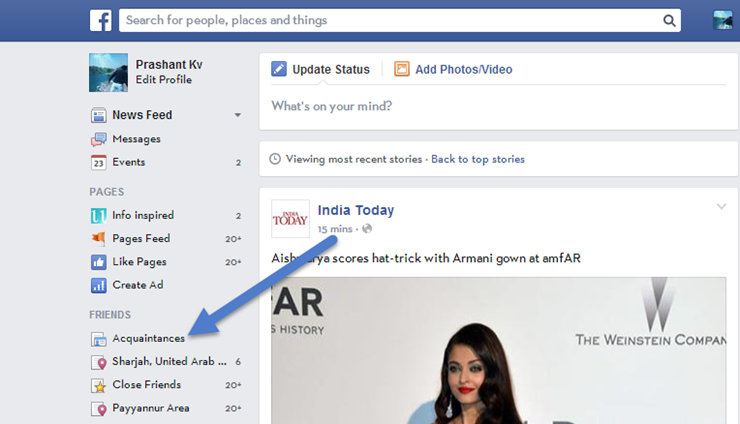 See the lists suggestions there. Facebook will suggest you the contacts who have rarely in touch with you. Add them and see their updates rarely disturbing you on your news feed. Also when you post new updates you can avoid them.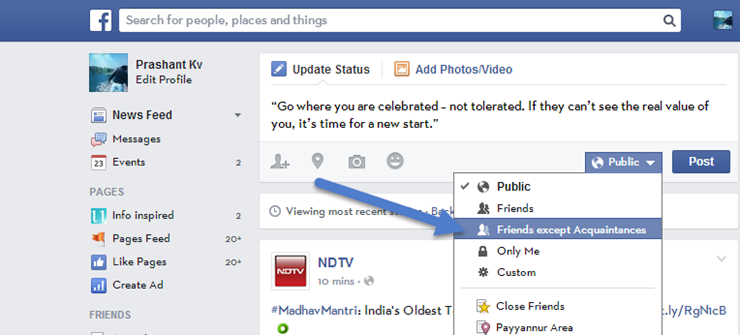 3. Activity Log
Your all public Facebook activities can be viewed by your friends above the chat as activity logs or in their news feed. If you have connected your YouTube with Facebook, Your YouTube likes will also appear on Facebook logs. Once posted you can review your activity and make necessary changes there.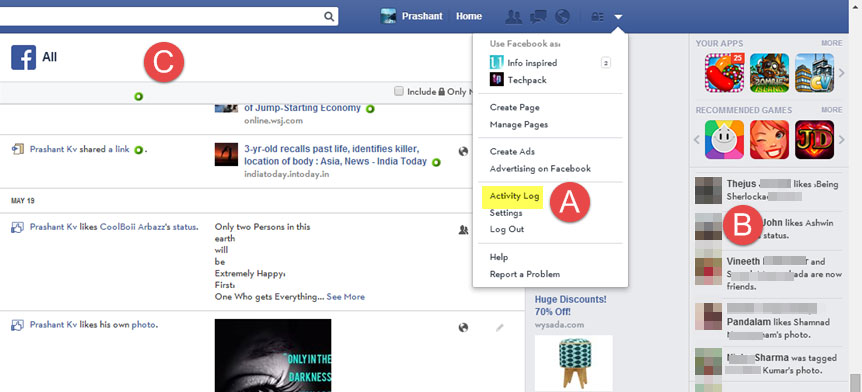 A. Access Activity Log
B. Your friends' activities
C. Your activities
4. Change Facebook Name and Username
No need to use your real name on Facebook. If you have already using your real name and only have contacts with the people those who matter to you most, it won't be a problem for you. Make some privacy settings will be OK for you to stay private. But if you are a blogger, or wants exposure to a wider audience, it's better to use a nick name. If you are already using your real name, change it before it's too late.
Your name and user name can be changeable in Facebook. But be careful! Once you have changed your name, you have to wait for 60 days to make the next change.
How to change username in Facebook?
Go to Settings > Name Settings > User Name
5. Block Users
As a final step, if you want to block someone from accessing and finding you on Facebook, you can block them. Just see the below screenshot to know how to block people on Facebook.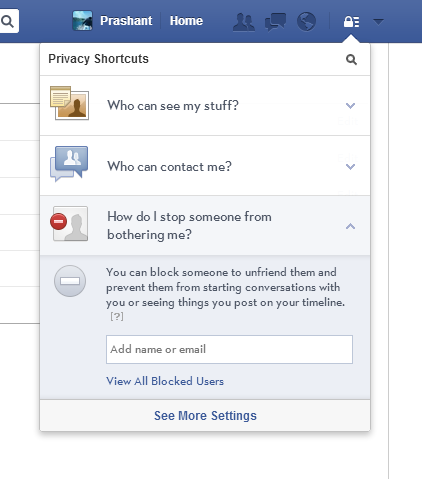 Warning! Don't fall prey to Facebook alarming chat messages from a compromised account of your friend. Before acting on any Facebook message, try to contact that friend by any other way.