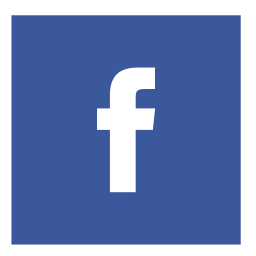 Turn off chat is one of the very useful option Facebook chat offers to its users. You can turn off chat with your friend or vice a versa. It is useful if you find someone interrupting you so often.
You can turn off chat with your friends individually or wholly. So the person can't see whether you are online or offline. It is part of Facebook privacy. Similar case happen to you also. If you suspect anyone close to you turned off chat with you, you may feel jittery. You can't see their online presence and also feel some awkwardness. So when turn off chat with someone from your end, respect their feelings also.
Related: 25 Popular Chat Short Words 
There is no plugin, script or anything else to find who turns off chat with you on Facebook. But you can silently find the person is online or offline from within Facebook. The below tips seem to work in most of the cases.
How to Know Someone Turned off You from their Chat on FB?
Though there are lots of tricks and tips available online to find who turned off chat in your friend list, none seems cent percentage correct. Because Facebook doesn't provide any loophole to break this barrier. So what is the solution?
Similar Reading: How to Get Rid Off Facebook "Seen" Chat Status on Android and on PC
Steps to Find Who's Online and Appears Offline to You on Facebook Chat.
There are few things from that you can find the online presence of your friend who turned off you from Chat. Check whether he / she is continue posting, like posts or sharing content on Facebook. It's one option. But the most reliable one is below.
Open the chat window of your friend whom you suspect is online, but appears offline to you.
Send a message.
If he or she is online you can see the last seen message after a few seconds below your message.
It normally appears when your friend read the message and it ensure their online presence.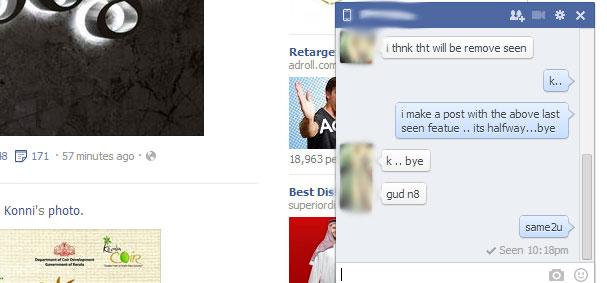 Hope the above works for you. But remember. If your friend is tech savvy, he can easily hide the last seen message with little effort.
Conclusion:
There is no ultimate way to find friend's online presence on Facebook who turned off. If you use any Chrome plugins it won't give you the desired result. Also normally such app don't last more.