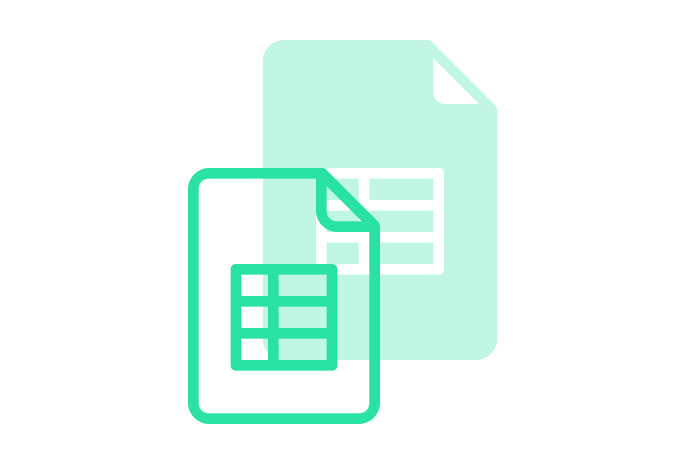 You can directly download our eBooks from Amazon. Below are the links. The details also you can find on the product page there!
eBook 1: Learn 5 Google Sheets Functions That Can Turn You from A Basic User to Pro
Using criteria in formulas are some times a night mare. You should use double quotes, commas, brackets correctly. There are different criteria in formulas like text, number, logical, date, comparison etc. This book picks 5 most useful functions in Google Sheets and detail not only the usage of these functions but also how to properly use criteria in it.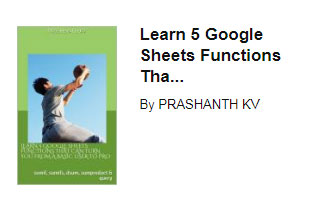 eBook 2: Google Sheets: 20 Proven Tricks to Boost Your Productivity
You can use this E-book to learn some of the Google Sheets functions and on the course you can also learn how to use them in real life examples. This book is not for just reading. You should apply the techniques detailed on this book on your Google Sheet. It takes time. But you may find it useful.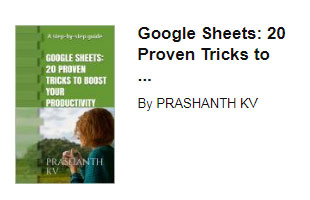 ---
Try Audible and Get Two Free Audiobooks
---
Thanks for the support!